Childhood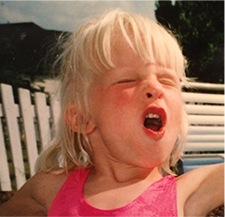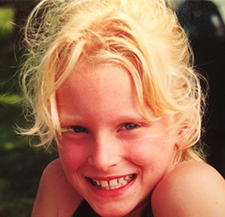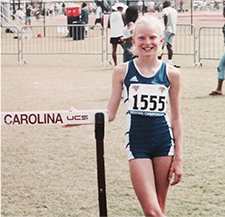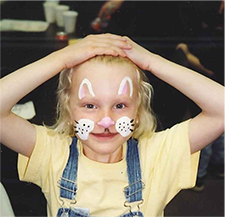 Sandi Morris is a classic, tree-climbing tomboy who grew up making mud pies in the backyard. Her obsession with shiny things, including rose gold fingernail polish, add a bit of shine to her down and dirty lifestyle.
Sandi's story as a track athlete began with one shiny object: a quarter. Her parents, Harry and Kerry, witnessed their 7-year-old daughter offer 25 cents to a young boy in exchange for a foot race. They laughed along with the boy's parents as Sandi dusted him to the finish line. This defeat led to the discovery of a kids club track team in her home town of Greenville, S.C. Unbeknownst to her parents, this was the beginning of a journey that would take her all the way to the Olympic Games, and beyond.
Sandi was naturally athletic in every sport she attempted, but track paired best with her personality. Self-described as having, "the attention span of a chipmunk," Sandi and track were the perfect pair. As Sandi grew (along with her attention span), she developed into a fine track athlete and volleyball player. In addition to sports, Sandi also enjoyed horseback riding, playing violin in orchestra, art classes, teaching herself acoustic guitar, and taking care of her menagerie of beloved pets.
She describes her passion for animals as being one of her most defining characteristics. It taught her compassion toward others and developed a love for all living things. As a kid, Sandi spent endless hours glued to the TV, watching her idol Steve Irwin, aka "The Crocodile Hunter." Without animals, Sandi would not be who she is today. Having understanding parents, Sandi was given several pets, including a flying squirrel, to help her explore her passion for animals.
High School & College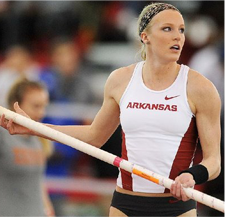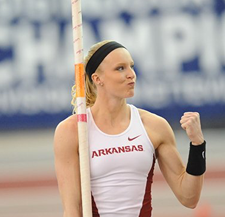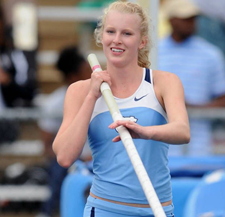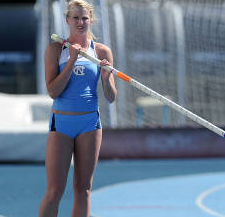 Sandi thrived in high school and became one of America's most highly recruited female pole vaulters. She first signed with UNC Chapel Hill, and attended school for two years. While not improving on the track or in the classroom, Sandi decided it was time for a change.
She then chose to major in broadcast journalism at the University of Arkansas and work with Coach Bryan Compton, who built a vault legacy with the Razorbacks. Prior to Sandi, he coached Olympians April Bennett and Tina Sutej to NCAA records and NCAA Championships. Little did Sandi know, four years after stepping foot into his presence, Coach Compton would have her jumping almost 2.5 feet higher – breaking the Outdoor American Record – and medaling at her first Olympic Games. Additionally, he also coached her to SEC records and titles, NCAA records, three U.S. Championship titles, and more while in college.
Sandi's collegiate career concluded in 2015, at which point she fulfilled a lifelong dream of signing a shoe contract with her current sponsor, Nike.
Professional Career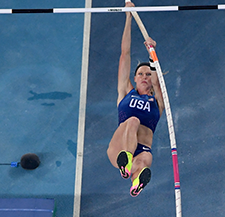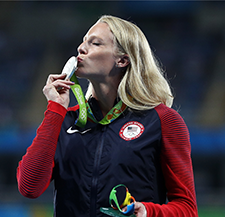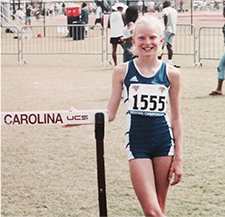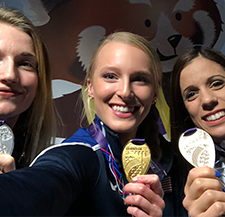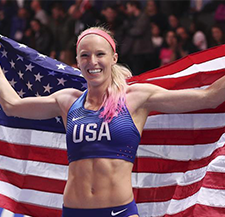 In 2016, she completed her first full year of competing professionally and improved her personal best from 4.72m/15'5.75'' to a staggering 5 meters/16'4.75''. Sandi won her first USA title indoors in 2016, jumping 4.95m/16'2'', took silver at the World Indoor Championships and silver at her first Olympic Games.
As 2017 followed, Sandi added two USA titles and a silver medal to her pedigree at the 2017 World Outdoor Championships, and just recently Sandi became the 2018 World Indoor Champion, winning her first gold medal at a major championship!
While ecstatic about her success, Sandi still craves more. The world record and a gold medal at the Olympic Games are her two most sought-after dreams. Sandi is hoping to compete until the 2024 games, and hopefully longer!